Protecting Against Identity Theft in the Bronx
Cases of identity theft are on the rise, and it's becoming critical for businesses and individuals to take steps to protect themselves. For a business in New York City, just one data breach that contains personal information can cost thousands of dollars in lost business, or damaged reputation.

What is Identity Theft?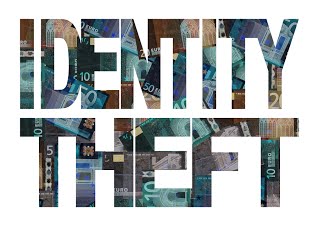 There are several varieties of identity theft, dependent upon what information was compromised. Someone could use stolen personal information to open fraudulent loans or credit cards, place expensive purchases, assume your identity, or even withdraw your money from your own checking or savings accounts.
Any information that can be used to identify or contact an individual is what identity thieves are looking for. They'll use it to purchase anything from Giants tickets to a new car. 
There are laws in place that require businesses to protect employees from identity theft by identifying and protecting Personally Identifiable Information, or PII. Here are some of the items included under PII:

Full name (if it's not a common name i.e. John Smith)
Date of birth
Home address
Email address
Telephone number
Credit card numbers
Driver's license number
Handwriting
Your online information (login name, screen name, nickname, or handle)
A leak involving just few pieces of information gives thieves an opportunity to take advantage of your customers or your business. There's several ways that PII can be compromised—one of the most common is when companies put documents that contain personal information directly in the trash. That information is vulnerable.
Just one data breach can cost a company millions. For this reason we recommend creating a secure document management and shredding plan. By taking these steps to ensure your documents are destroyed properly you will eliminate the risk of PII getting into the wrong hands.

Shred Your Documents Securely and Regularly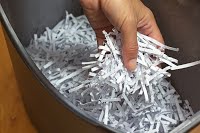 Documents that contain personal, financial, or sensitive business information usually need to be kept for a while. Once they've passed their prime, they require secure and proper destruction. Regularly shredding your documents will help protect your company from liability, free up office space, and minimize any chances of identity theft.

Bronx Document Shredding has a network of local providers that offer several shredding services throughout the Bronx and the surrounding boroughs. We will assist you in proper document destruction techniques so you don't throw away any information that could be stolen and used against you. 
Shredding Services in the Bronx
New York Mobile Document Shredding
Mobile Shredding involves a secure shredding company located right in the Bronx. If you set up a recurring schedule, they will provide locked bins for your office where you can place all the documents and files that you need to shred. When you're ready to have your documents shredded, they will come out to your office and shred your materials.
Bronx Document Shredding can connect you to mobile shredding services anywhere in the Bronx. Mobile shredding gives you flexibility and relieves the burden of moving heavy boxes of documents on your own.

Here are some of the ways that mobile shredding can help your company:
You can watch them shred your documents onsite. There is no physical contact between the shredding contractor and your documents at any time. By watching the process you can verify that the shredding was done correctly. If you are dealing with items that can be exchanged for cash, they need to be destroyed while you watch. Any time you have coupons, unused checks, certificates, and other items, you should ensure they are completely destroyed so they can never be used again.
You can have documents shredded regularly. Shredding documents once or twice a year is better than not shredding at all—but if you are concerned with identity theft, you might want shred your documents monthly or quarterly to prevent legal liability and data breaches. A mobile shredding service makes it easy to schedule shredding regularly and prevent the buildup of unsecured information in your home or office.
Offsite Document Shredding in the Bronx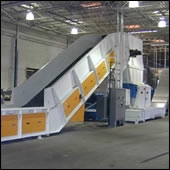 Offsite Document Shredding is when a professional shredding company comes to your location and picks up your documents from you. They are placed in locked bins and transported them to a secure facility in Long Island, the Bronx, or surrounding Burroughs for destruction. 

Offsite shredding reduces the chance of a data breach. Your documents will be mixed in with thousands of others, minimizing the chance that your shredded documents could be retrieved and re-assembled. Bronx Document Shredding takes significant steps to ensure that your information is protected. 
This type of service also eliminates the cost of having a truck equipped with an industrial shredder come out to your location. We usually recommend offsite shredding for companies that have a large amount of documents to shred—the more boxes you have, the more you end up saving. Offsite shredding can be $1 to $2 per box less expensive than mobile shredding, depending on the location and provider.

Get Free Quotes on Mobile or Offsite Shredding in New York Today!
Mobile shredding and Offsite shredding both offer a secure, reliable way to dispose of your documents and minimize the chance that your company will be a victim of corporate espionage, identity theft, or fraud.
No matter which service you choose, you're going to have a secure, easy-to-manage way to shred your documents. To get free quotes on mobile or offsite shredding in New York City today, fill out the form on this page, or give us a call at (718) 313-0251.